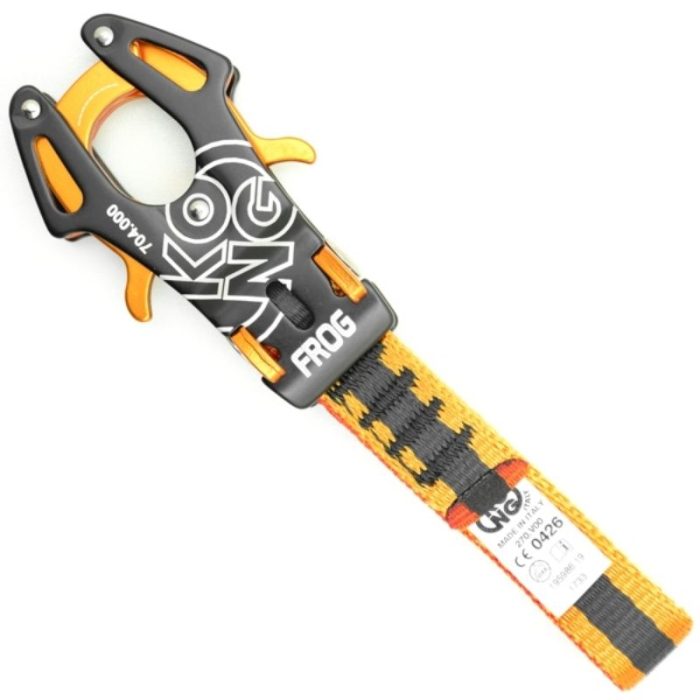 KONG FROG CONNECTOR GOLD/BLACK HOKFW/V2
SKU:
4070047
MNF Code:
24016NOO0KK
In Stock
With an innovative approach that characterizes KONG comes the Frog, a revolutionary directional connector with an automatic clamping action that engages when it touches the anchor point.
Produced after an intensive design phase in collaboration with Politecnico of Milan, the Frog is a totally new connector, both in its appearance and mechanism.
Frog makes the concept of a carabiner thought of as a "hook" obsolete.
The insertion is extraordinarily quick and safe, even in "distant" anchor points, not easily reached with standard connectors.
It automatically clamps when coming into contact with the anchor point.
Sling length of 120mm.
High quality, completely developed and produced in Italy.
Tested piece by piece.
Patented.
New version with a fixed pin that prevents any possibility of disassembly.
Certification(s): EN 362:2004 type A & T, EN 12275:2013 type A.
There are no downloads for this product.